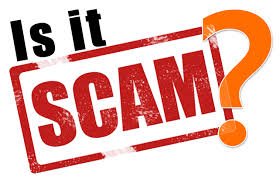 One day when I browsed the web,I came across with a forum of people who bought products from an online store and they wrote a lot of negative things about the company and even calling the company a scammer who robbed their paypal and credit cards. It made me curious and I started checking the company's website and I found out that the company is 100% legit because they are using SSL or Secure Sockets layer which aimed to protect any sensitive informations entered in the website like credit card or Paypal informations against  the hackers. Meaning they invested money to buy an expensive SSL certificates just to protect their customers but how come that  their customers called them Scammers? The company has also a lot of credible reviews on their products from verified buyers who posted their reviews with pictures of the products that they purchased and some even taking pictures of themselves with their purchased products.
I went back to the forum and read almost all of the comments posted from their previous customers. One customer posted saying" I ordered 3 days ago but until now I have not received the item,where is it now?"another customer posted " I received the delivery today, a long sleeve,but wtf! it's so tight!". I continued reading and almost all of the comments posted are the same! Complaints about the delayed delivery which is beyond the control of the company and the size error which is under the buyer's control because the size chart is displayed under the product. Just because of these reasons they called the company a scammer and a robber! It's so unfair to the legit company!
Online stores are usually based from foreign countries which made the delivery period a little longer. For example, a China based online company can send a product to its customer in the U.S from 12 to 20 days via ePacket courier and sometimes it would take 20 to 45 days via regular shipping before the item is received by its U.S customer.
That's the excitement in online shopping! You have to be patient in waiting for your purchased item to arrive for how many days!  What is important is you received the item in good condition and you were satisfied with the product. If you were not satisfied with the product, then, you can also contact the company regarding the issue; most online companies have their easy return policy pages.
So, next time in your online shopping,be sure to read the shipping policy of the online store first before you purchase something. Otherwise,after your purchase you would shout " Your Company Is A Scam!" :))
FYI:  BlessPH.Com  is using SSL or Secure Sockets Layer to protect every sensitive information entered in the website like credit card or Paypal informations.